These are the only two pictures of me as prom king. The first shows me with the prom queen, Betsy Beverage. It's a downright bad picture, too: I've got a really weird expression on my face and I've somehow come out looking buck-toothed.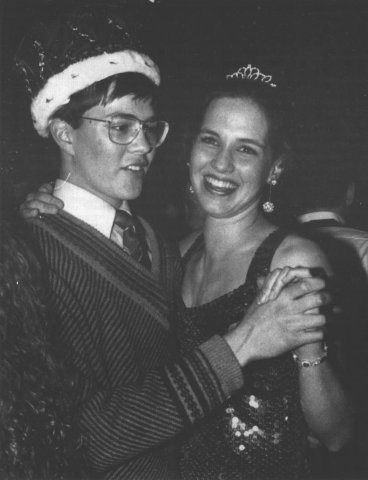 ---
The picture of me with Colleen is considerably better, and it shows the terribly clashing colors of the crown and my sweater rather well.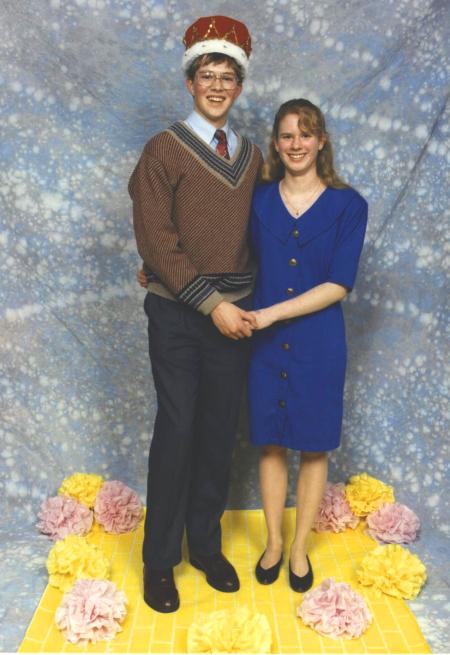 ---
Up to Steuard Jensen for Prom King.
Up to The World of Steuard Jensen.

Any questions or comments? Write to me: steuard@slimy.com
Copyright © 2004 by Steuard Jensen.